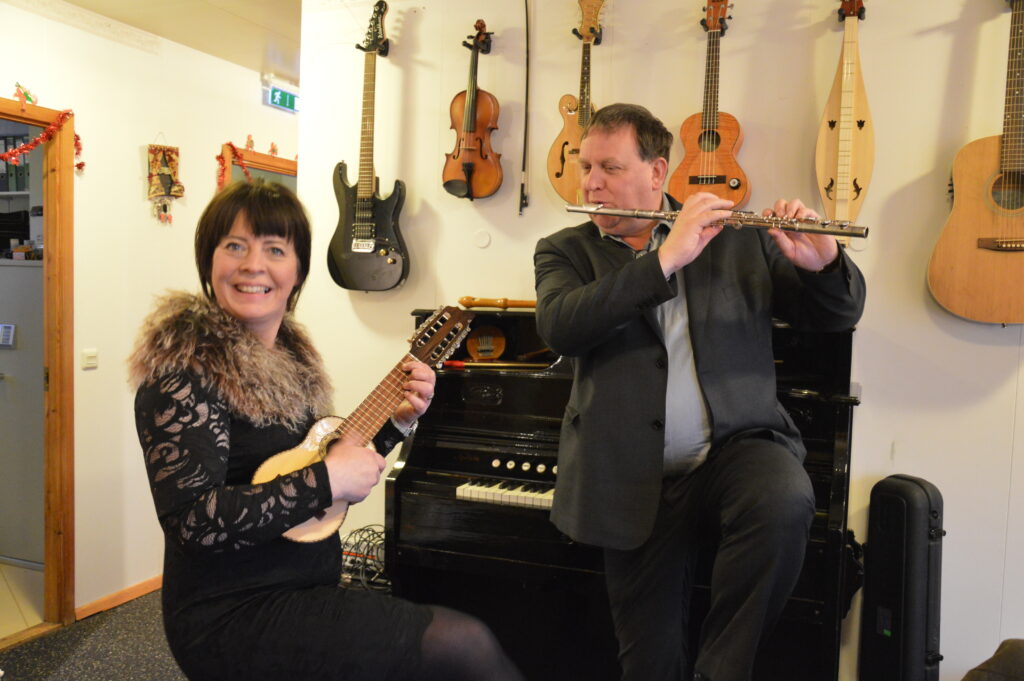 Hólmur is a family business run by us, Guðrún and Magnús, our children, children – in – law and grandchildren. The cats Karri and Lóra count as a part of the family too. Our place is an active sheep farm with goats, chicken, quails and ducks and vegetable cultivation.
History of Hólmur
Hólmur is an Icelandic word for "island", receiving its name from once being enclosed by a strong glacial river. With time and change of river flow it turned into the habitable land of today. Hólmur became the property of our family in the year of 1951 when bought by Guðjón Arason and Margrét Sigurðardóttir, Magnús' parents. They built a floor on the basis of an existing house from 1920. A sheep house along with cowshed was built in 1963 and a tractor shed in 1981.
It was in 1992 that we bought Hólmur from Guðjón and Margrét. The mentioned houses have now been renovated with the aim of catching a 60's Icelandic farmhouse style and bringing you an authentic traditional farm experience.
Our experience with hosting travelers began after renovating the old farmhouse in 2005 and expanded when we renovated our cowshed in 2011. Later on we added the restaurant Jón Ríki in the tractor shed, where you are served breakfast with a view. And dinner in summer.

Press:
http://icelandmag.visir.is/article/visit-farm-animals-holmur-petting-zoo
http://www.wlst.com.br/2011/12/holmur.html
http://www.iheartreykjavik.net/2013/05/around-iceland-in-10-days-day-2-vik-to-hofn/
https://icelandictimes.com/feel-the-freedom-of-a-farm-holiday-is-this-how-santa-klaus-lives/